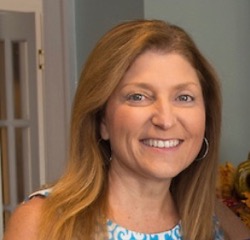 Liz Vanzura is an award-winning CMO and multi-faceted executive with extensive experience creating growth and providing leadership on both the agency & client-side. Her work spans a range of strategic and creative assignments in a number of business sectors including retail, casual and quick service restaurant dining, alcoholic beverages, health care and the automotive industry.
Liz's current role is Chief Marketing Officer at Wahlburgers. Her immediate priorities are focused on developing the strategic marketing and growth plan for Wahlburgers as the brand expands locations across the US and globally. In addition, Liz is working to establish a scalable digital infrastructure to accommodate the rapid growth and changes in the fast-paced casual dining industry. This requires evolving the digital architecture across all marketing channels including the website, social media and loyalty platforms, e-commerce capabilities as well as implementing innovative new in-restaurant technologies (Mira) that allow guest face-to-face communication with external participants.
In her previous roles as Chief Marketing Officer at VW, HUMMER, & Cadillac, as well as Managing Partner at various agencies, Liz earned nearly every major marketing award including the Grand Prix at Cannes and multiple Effies, drove quantifiable increases in brand metrics/sales, and was inducted into AAF's Hall of Achievement. Her work includes multiple successful and award-winning new brand & product introductions. Among her most significant accomplishments include the national launch of Truly Spiked & Sparkling for Boston Beer, the introduction of the "Until Every Child is Well" campaign for Boston Children's Hospital, the worldwide launch of the New Beetle & HUMMER brands, and the renaissance of the Cadillac brand.
Her core experience includes expressing brand positioning and values, creating emotional connection with brands via consumer insights and amplifying brand stories across all media channels. This has been combined with a focus on analytics to develop multi-dimensional, fully integrated marketing efforts that drive traffic and achieve desired brand results with strong ROI.
Liz received her MBA at Harvard Business School and her BSME at Kettering University. She currently serves as a board member of Horizons of Homeless Children as well as Susan G. Komen, New England.